When you plan to travel to a new place, safety is the first thing that comes to mind. There are so many activities to do in North Goa, you don't want to miss them.
I have some very important tips for a safe holiday in North Goa when you are planning to visit Goa. Like, carry your sunscreen, sunglasses, hat, etc. Everyone knows to pack clothes and footwear.
There's no need to wear gold jewelry in the sunlight of North Goa. Carry cash safely and within limits. Rather than cash, the card would be a safe option.
Always keep water or drinks on your side. It's important when you're going to warm places. Well, with drinks, I'm not talking about liquors.
Take Care Of Documents & Money
When you are going to Goa, keep cash and important documents in a plastic bag. If you absolutely can't handle money, you can use the side belt. Do not carry much cash, instead carry cards.
Contact us for more information: +918830203971
Guide Yourself
If you are hiring a tour guide, then know about their agency thoroughly. It is better to know about the guide and his company better than to have a mess.
Try to get enough information about the places to visit in North Goa before embarking on the trip. With proper knowledge about the hideout, the agony and cost of hiring a guide will be reduced.
Follow Water Sports Safety Measures
Water sports are a popular pastime in the North Goa region because of the thrilling nature of the activity. But it can also become dangerous very quickly.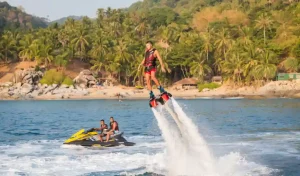 Life jackets are required for most activities. And by the way, nowadays life jackets are also available everywhere. Don't be afraid to ask about the safety of any water sport you're considering trying. It is always advised to tourists to wear comfortable clothes while opting for any of the water sports as it makes it even more enjoyable.
Follow Swimming Safety Measures
Whether on the beach or in the pools, people are very fond of swimming. You have to take care of many things for swimming.
If you are travelling during monsoon, you need to be careful about the wave level and current.
Swimming in the absence of lifeguards or experts can prove to be dangerous and should not be done. Avoid swimming where more water sports are available.
Don't Indulge In Illegal Activities
Consuming some drugs is made in Goa, although punishment is also available for this.
While visiting Goa, it is advised to stay away from illegal drugs and other intoxicants, possession of which has been declared illegal and can be punished severely.
Contact us for further information: +918830203971
Avoid smoking while walking in public areas like parks, gardens, bus stands, and similar places or indulging in any such activity for which punishment may be imposed.
Goa is heaven to party to, have fun with family and friends, and enjoy and indulge in several activities.
While travelling to the beach capital, make sure you follow all the legal conditions and maintain the best level of security.
While Traveling
If you are taking a vehicle on rent, then keep your documents with you. Avoid undesirable harassment from the local police due to bypassing any required documents.
Before you drive, make sure you are calm enough to handle such uncomfortable situations and that you adhere to all safety regulations.
Choose a safe place to stay
If you are choosing a place to enjoy, then North Goa is the best. Now, you have to carefully choose a safe place to stay. It is important to have a safe place that does not want to be involved in a mess.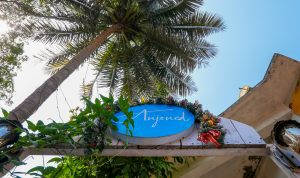 Its administration is very worried about the security of its visitors, and they have given their staff members such effective training that they keep a watch on all visitor actions and alert their superiors to any questionable activity.
Anjoned Cafe and Hostel in Anjuna is one of the best family places to stay in North Goa because here even if you forget something, you are taken care of in every way. This is the place just like you want like a professional staff, delicious food, the safety of our guests, and many such things are taken care of.
Final Words
By concluding our discussion you must be clear about the tips for a safe holiday in north goa.
There are many things we should take care of while traveling such as the safety of women, pickpocketers, driving licenses, sunscreen, documents and money protection, etc.
Contact us: +918830203971