Goa is the apex destination, especially for youngsters, to visit beaches in India. This place has been drawing the attention of beach lovers of not just Indians but from the overall world. All the beaches in North Goa show you something special, they let you spend some great moments with your friends, family, or alone.
If you're planning a beach stay in Goa this Xmas or new year, then visiting one of these beaches is a great option. Let's take a review of the beaches so you could decide where you can spend your next getaway.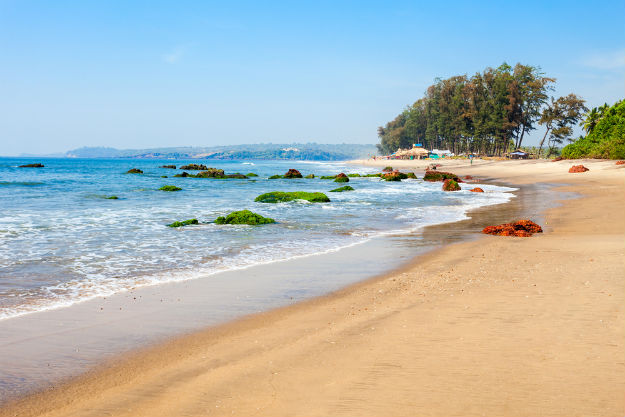 1. Querim Beach
Querim is known for being a solitary beach that is mostly devoid of people. It is a perfect destination for people who spend some alone time. This place has been amusing the tourists for a very long time and it helps rejuvenate as well. It is beautiful, serene, and helps you feel amazing even when you're alone.
2. Mandrem Beach
This is a perfect beach if you want to experience a romantic getaway. At this destination, you are able to get an amazing experience very easily. You are able to see bamboo bridges and see the sunset in a very perfect setting. You also get to bring more subtlety in your visit and feel the amazing vibe all around you.
3. Chapora Beach
Chapora is especially known or the Chapora fort and it offers a breathtaking aerial view of the beach from there. Also, the lava rocks along the coastline blend with white sand and make wonderful scenery. It gives a visual treat to everyone who wants to enjoy the beach visit along with splendid vistas.
4. Ashwem Beach
If you want to enjoy delightful beachside dining then come to this beach. It amazes me with some amazing other activities such as turtle spotting, swimming and playing on the beach. It is a perfect place where you can enjoy your vacation with friends and have lots of fun while forgetting the rest of the things in your life for a while.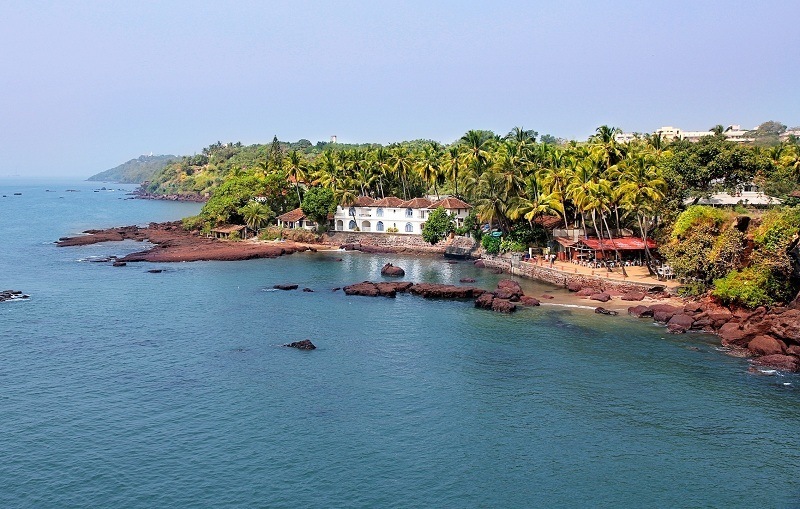 5. Dona Paula Beach
From the Dona Paula beach, you get a fabulous view of mormugao harbour while enjoying local goan shopping as well. Also, there are activities like motorboat rides, yachting, kayaking, harpoon fishing, snorkelling, sports fishing, skibob, para-sailing, windsurfing, water-skiing that you can enjoy.
6. Calangute Beach
Another beach where you can enjoy adventurous water sports such as para-sailing, water skiing, surfing along with the shopping of handmade items in the local market. And when there is so much to enjoy, food can't take a backseat for obvious reasons. You can relish multi-cuisine food at shacks along with refreshing drinks.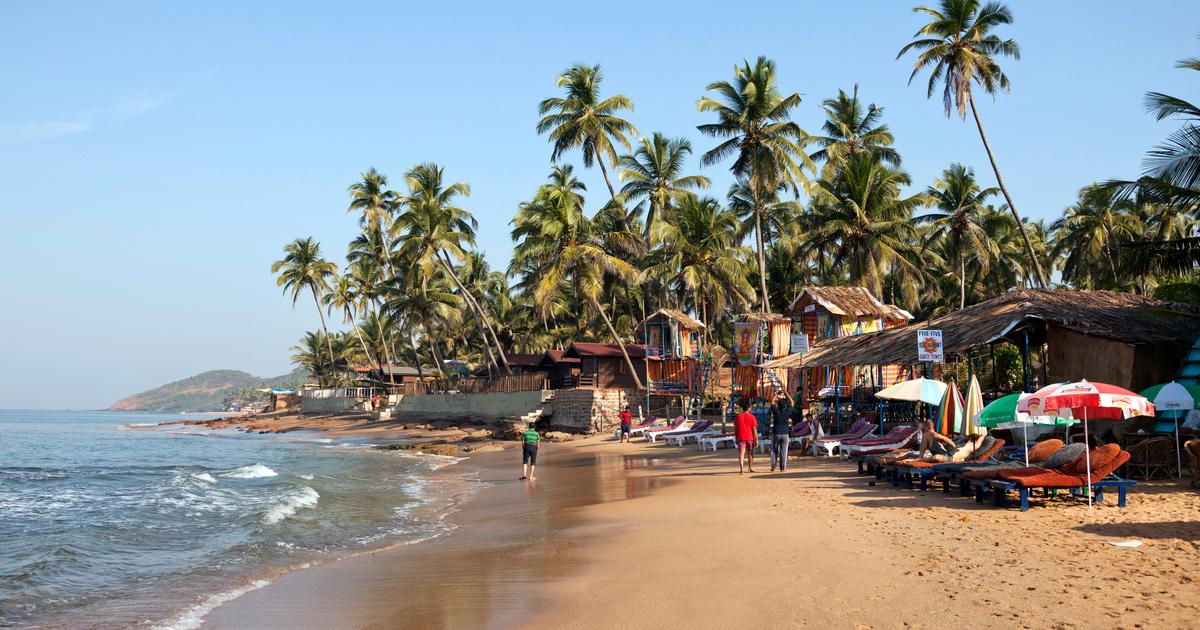 7. Anjuna Beach
One big attraction of Anjuna beach is the trance parties which are almost perennial in this place. With psychedelic colours and so many people around lost in beats, this place gives you a perfect hippy vibe here. Once you have enjoyed that, don't forget to visit the local flea market where you can get many items at a throw-away price.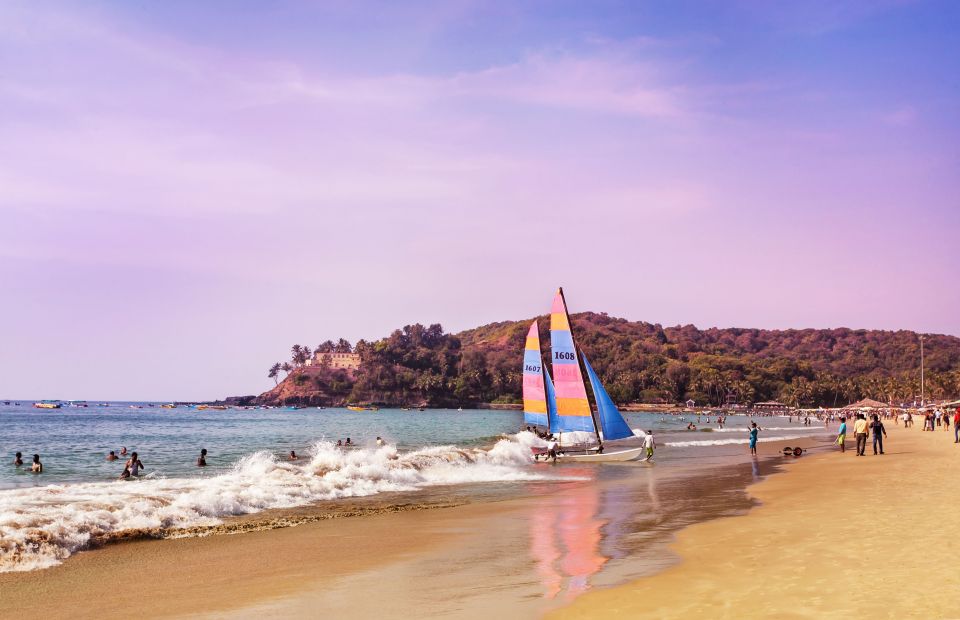 8. Baga Beach
Besides being apt for the loners, this beach also becomes a great destination for doing water sports that you can enjoy on some other beaches on our list. A night-time stroll is a must-have experience and you also find less crowd here. That makes this beach a perfect spot for people who are looking for peach ad solitude.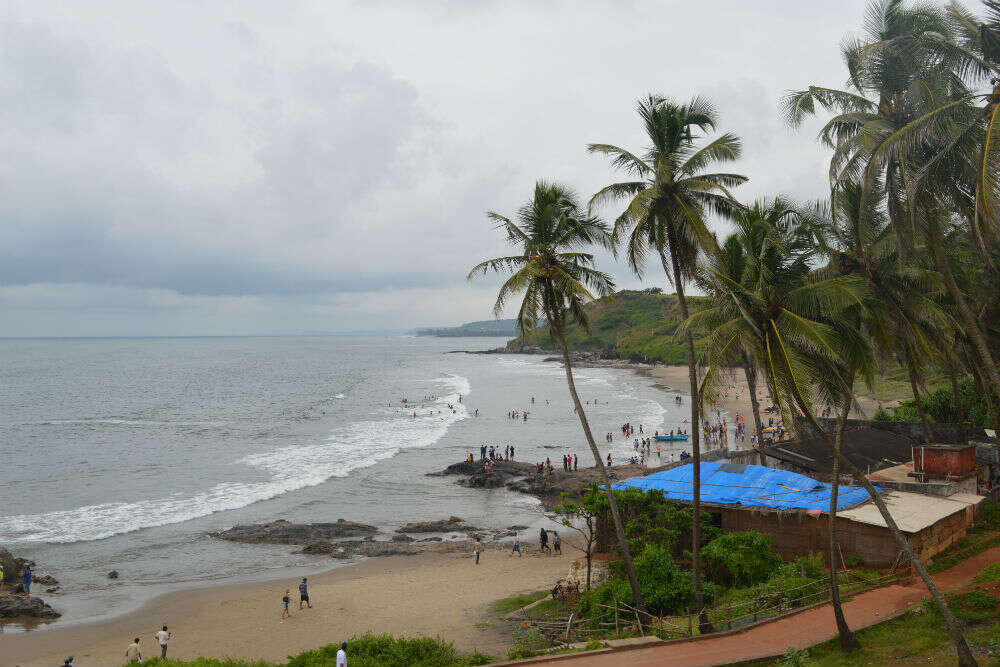 9. Vagator Beach
On this beach, you get a stunning view of red cliffs that amuse you with their majestic colours and prominent presence. From these rocks, you can get a lovely view of the beach and get some amazing stills also. The local stalls can provide you with many items at a very cheap price as well.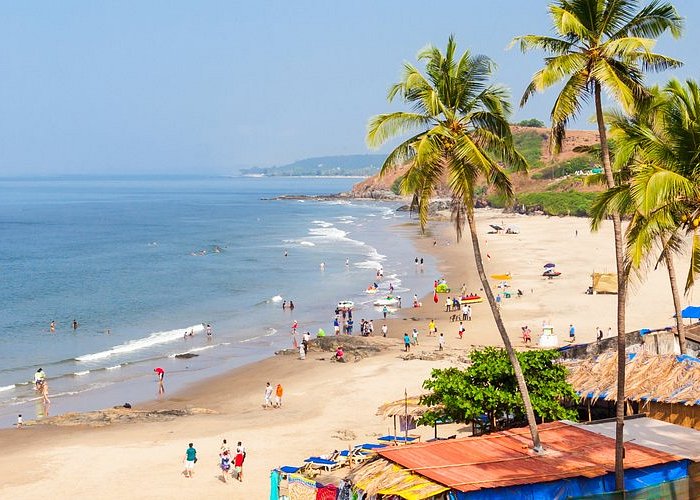 10. Candolim Beach
This is one of the beaches in Goa known for lively nightlife. Here, you get to experience a great tie and also enjoy water sport like scuba diving, para-sailing, snorkelling, etc. At this beach, you can get some moments of peace as the crowd is less. This beach lets you feel and enjoy so much with ease and efficacy.
11. Arambol Beach
At this beach, you can experience a refreshing visit to Mount Carmel Church while getting a chance to explore the Keri beach nearby. The food stalls give you an amazing treat and let you feel totally amazed by the bohemian experience. The nightlife is also amazing and you can enjoy sunset parties here too.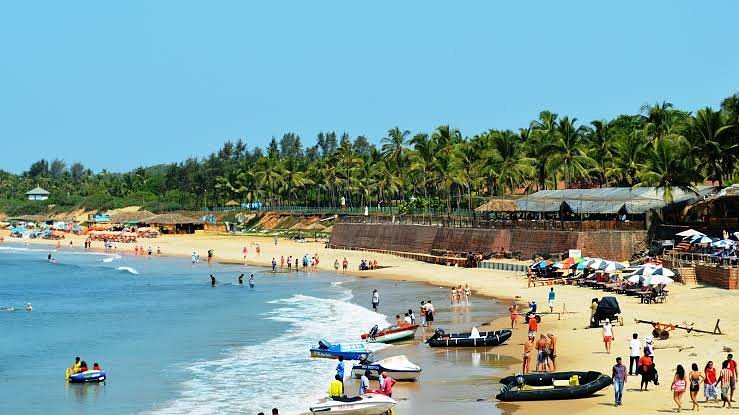 12. Morjim Beach
This one is also known as the "Little Russia" because of the Russian diaspora living here for many years. The beach shacks offer scrumptious food and you can witness the olive ridley sea turtles here too. With a mix of natural and manmade attractions, this beach engages you every time you visit here.
13. Sinquerim Beach
The visit to Aguada fort makes this beach a very alluring spot for tourists. Besides that, they can enjoy fishing, waterskiing, para-sailing and various other sports. The shorelines of the beach help you get a scintillating experience of sightseeing too.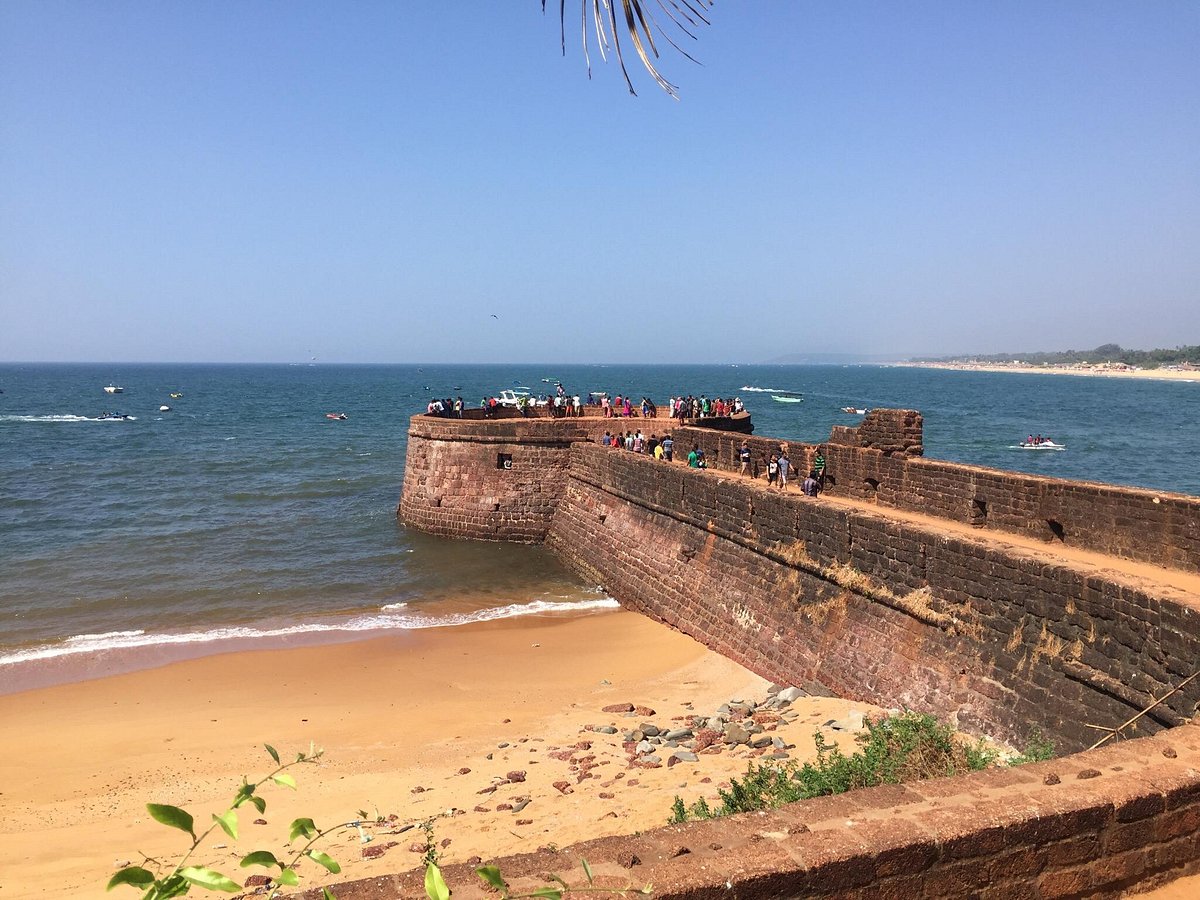 14. Aquada Beach
Another beach that gives you access to the Aguada fort constructed by the Portuguese. Moreover, you can visit the grand lighthouse that amazes all the visitors here. You get to see an amazing place that shows you natural beauty and manmade marvels at the same location.
15. Bambolim Beach
Here's another isolated beach that allures people with splendid coconut trees and shady spots that help you relax. Also, you don't get shacks or food stalls here which means you find absolute peach here. You can find fishing boats that are often taken to the sea and at that time, the beach is absolutely vacant.
So when there are so many beaches for you to visit, why are you delaying your visit to Goa. Plan your visit to Goa today and choose Anjoned to get matchless stay services along with great food, refreshing drinks, 24/7 wifi connectivity, and a perfect setting for personal parties.
Quick Contact for stay in North Goa:-  +918830203971