Goa is a place that is famous for its beaches, cultural heritage, and never-ending night parties that attracts millions of domestic and international tourists altogether. You must not be aware of the fact that Goa is also the land of festivals. Some of these festivals are local, while others hold international significance.
If you are planning to visit Goa for the first time, we recommend you to go there at the time of one of the festivals of Goa to enhance the fun of your vacation. Are you keen to know about these famous affairs? Ahh!!! This blog will provide a list of 10 popular festivals in Goa that you can attend during your next vacation.
Goa Sunburn Festival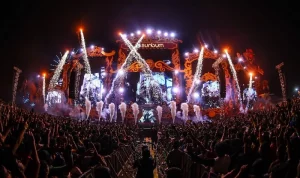 If you are a partyholic person, you must have heard of the Sunburn Festival in Goa. This musical festival can be regarded as the lifeline of Goa as it is not famous in India but also internationally. Since 2007, this festival is organized for tourists as well as locals where people can enjoy numerous electronic music and dance events.
Time: Generally in the last week of December
Contact us for more information: +918830203971
Goa Carnival
If you want to experience the local culture and traditions of the Goan people, you should not miss the Goa Carnival which is one of the most celebrated festivals in Goa. This festival would be the perfect blend of enjoying authentic Goan delicacies, drinks, dance, and never-ending fun.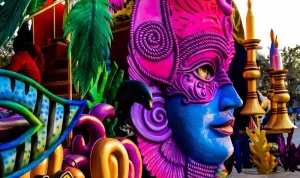 The days of this festival will be celebrated with vibrant color dressed people doing a parade. The whole state will be filled with festivity day and night where you will find people partying in each area of Goa.
Time: February
Feast of St. Francis Xavier
If we talk about one of the most popular tourist destinations of Goa, the Basilica of Bom Jesus always finds a place on the list. This place is not only famous for its astonishing architecture but also due to it is the resting place of St. Francis Xavier.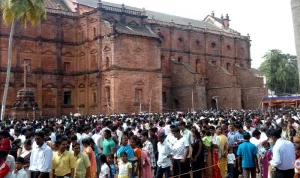 Feast of St. Francis Xavier is an annual festival celebrated on the death anniversary of Francis Xavier. Till now, the mortal remains of this famous personality are being preserved and it is named "Silver Casket". This gets opened every 10 years and if you are lucky to visit Goa during this time, you can pay tribute to one of the most famous saints of Christianity.
Time: December
Christmas
Christmas is one of the most famous festivals of Goa that is celebrated with a lot of enthusiasm and positive zeal. Although being celebrated in honor of Jesus Christ, this festival in Goa has not been observed by only Christians but the people belonging to different communities and religions.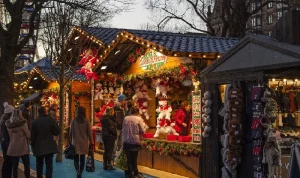 Homes, streets, and every corner of Goa will be decorated with fairy lights. Families arranging get together with their friends and loved ones. Children getting secret gifts from Santa are just a few things that you can witness if you visit during this time of the year.
Time: 25th December
Contact us for further information: +918830203971
New Year Eve
If you want to welcome the New Year by partying hard till dusk to dawn, there cannot be a better place than Goa. There are various clubs, restaurants, and cafes that organize parties on New Year's Eve.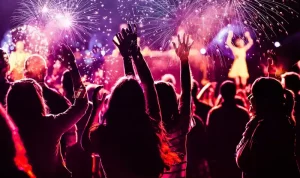 If you want to celebrate the welcoming of the New Year uniquely, you should attend the party at Anjoned Cafe & Hostel which is the best cafe in Anjuna North Goa. Here you can enjoy the party vibes to the fullest where at a very affordable cost as the majority of party places in Goa rise their prices during this time as it is regarded as the peak tourist season.
Time: 31st December
VH1 Supersonic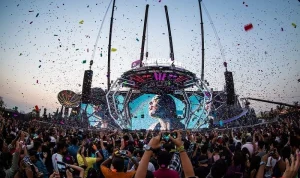 Have you missed the Goa Sunburn Festival and can't wait till next year? No worries as one more opportunity lie with you in February as the state will be hosting VH1
The supersonic festival is one of the most famous music and dance festival in Goa. There is a famous saying that songs in Supersonic play faster than the speed of the sound. If you want to experience this saying in real, we recommend you plan your trip to Goa accordingly.
Time: February
Goa Food & Culture Festival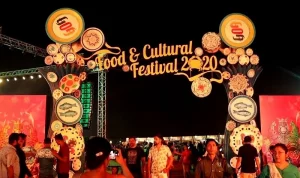 Even though Goa is the smallest state of India in the terms of area. It is having a rich culture, cuisine and heritage. The Goa Food & Culture Festival is such a festival where chefs from all over the world will prepare multi-cuisine dishes. Also, musicians from different parts of the world will showcase their talent in front of an international audience.
Time: April
Sao Joao Festival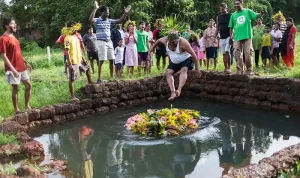 Sao Joao is a religious festival celebrated mainly by the Catholic Community of Goa. This festival is celebrated at the time of the start of the monsoon season. On this occasion, a feast will be organized to honor Saint John the Baptist who baptized Jesus in the river Jordan. This is one of the most prominent festivals in villages of North Goa.
Time: June
Contact us for more information: +918830203971
Shigmo Festival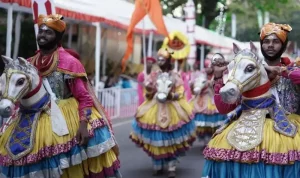 The Shingmo Festival is another version of Holi celebrated with much fervor by the Hindu population of Goa. The festival is celebrated to honor the homecoming of warriors who fought against invaders in ancient times. This festival also welcomes the spring season and to honor the new season, many parts of Goa get decorated with flowers and lights.
Time: March
Goa Cashew & Coconut Festival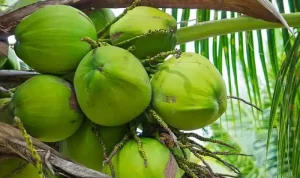 Goa is famous for its high-quality cashew. If you are in Goa, no party can be complete without Goa Cashew Fenny cocktails. Cashew production is one of the major crops that adds a decent amount of income to the economy of Goa. Being a coastal state, coconut production is also high. Goa Cashew & Coconut Festival is one of the most famous festivals of Goa where you can taste the different varieties of cashew fenny and coconut drinks to make your Goa vacations more memorable.
Time: May
Final Words
Along with being the party capital of India, Goa can also be termed as a festival place of India due to the huge number of festivals in Goa celebrated with utmost zeal and enthusiasm. In each month of the year, there would be at least one or more festivals awaiting to welcome your arrival.
If you want to enjoy the festivity of these festivals with party vibes, we recommend you plan your stay in North Goa. Are you tight on the budget? No issues, you can plan your stay at Anjoned Hostels which is the best hostel in Anjuna Beach North Goa and offers exceptional hospitality services at very reasonable rates.
Contact Us: +918830203971