Whenever we go for a vacation, we must carry some essential things as per the location where we are heading. Such things can vary as per geographical location and climatic conditions. If we ignore carrying such things, we will not be able to enjoy our vacations as half of our time will be spent buying such essential items which will make our trip more stressful.
If you are planning to visit Goa and are confused about what to carry for enjoying your trip to the fullest, this blog is the perfect place. Through this blog, we will provide you with a list of essential things to carry while travelling to Goa.
Footwear
It's fine to take rubber shoes if you intend to visit a tourist attraction or relax at the beach because they make your feet feel comfy. For your trip to Goa, you should pack sandals and shoes. If you intend to party at one of the nightclubs, you might also want to bring a pair of heels for women.
Hat
When spending the day at a Goa beach, a hat will shield you from the intense sun. Not only does this keep you out of the sun, but it also gives you a stylish appearance. The ideal headgear for the beach is a straw hat.
Contact us for more information: +918830203971
Sunscreen
Sunscreen is one of the most crucial items to bring on every vacation. The Sunscreen can shield you from harmful UV rays and allow you to enjoy your trip. To be able to take a sea bath in Goa, your sunscreen should have an SPF of at least 50 and be waterproof.
Sunglasses
The sunglasses are an additional layer of defence against UV radiation, much like hats will do for you. At the beach or while strolling the streets in a gorgeous dress or shorts, you can wear your sunglasses with your swimsuit.
Swimwear & Sarongs
Swimwear and sarongs are essential things to carry while travelling to Goa. It may be worn as a dress as well as a drape over your swimwear, which can make you look fashionable.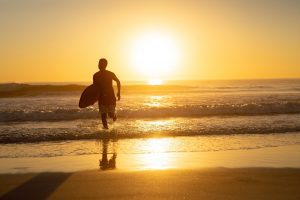 Power Banks
If you depend on Google Maps to get around, carrying a power bank can save you from getting lost. It's important to bring a power bank with you so you can have a backup battery because exploring Goa and taking photos may deplete your phone's battery.
First Aid Kit
You might occasionally experience terrible occurrences when you're travelling. A first aid pack comes in handy in this kind of circumstance. All of your necessary medications, as well as bandages, should be included in the first aid pack.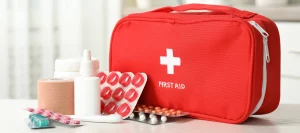 Book Your Stay Now: +918830203971
Speakers
The enjoyment of the vacation will increase if you listen to music while travelling, whether you're at the beach or in your hotel room. Bring speakers so you may listen to music at a bonfire at night or on the beach.
Final Words
As you are having now all the essential things to carry while travelling to Goa. You should cross-check these things two times before heading for your vacation. If you are visiting Goa for the first time, we recommend you to stay in North Goa as it is a more happening place than South Goa.
Anjoned Hostel & Cafe is one the best backpacker hostel near Anjuna where you can stay comfortably at very affordable rates. This hostel cum cafe is a place to stay in North Goa that offers exceptional hospitality services.
By planning your stay with them, you can double the fun of your trip. So what's waiting for? Pack your bags and head towards the party capital of India.
Contact Us: +918830203971