Anjuna is a small village on the northwestern coast of Goa. Anjuna is a famous tourist destination situated in the Bardez taluka of Goa. There is a 30-kilometer stretch of Anjuna Beach, a famous flea market, the celebrated Chapora fort, the most popular Shack Hotel, Anjuna Hill, and waterfronts.
With these renowned beaches, you can live in the Best hostel in Anjuna North Goa. You will be able to enjoy a lot of things where you live. The best part of Anjuna is its nightlife, which will become a hub all night. Isn't it amazing? Anjuna is full of astonishing nightclubs. It's an astounding choice for people who love full moon parties during the New Year and Christmas.
Are you a freak? Want to embrace your laziness? Do you want to enjoy parties all night? Anjuna is just the right place for you. If you do, or if your answer is yes, then I hope you're looking for hostels nearby too. Let's go through the top 5 best hostels in North Goa.
Contact us for more information: +918830203971
Anjoned Cafe & Hostel in Anjuna
Have you ever dreamt of magical explorations, a calm, soothing seashore, beach shacks, magnificent cafes, hospitality that's beyond comparison, etc.? Seriously, now your dream can come true. Anjoned is like that dream of yours, having well-decorated rooms, fantastic water sports, refreshing décor, and antiques.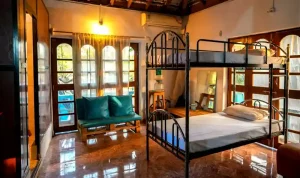 The best part of Anjoned is ideal for everyone – families, friends, couples, and even solo travelers. Want to get over your stress and daily life tensions? The answer is "Anjoned" If you've ever imagined listening to live background music in your dreams, it's possible that it will come true in reality. You can play dazzling games and enjoy breathtaking food, miraculous bars and drinks, and phenomenal live music.
Book Your Stay Now: +918830203971
GoStops
GoStops also has beaches, palm trees are a tourist destination, and nearby markets. Have you decided on the Calangute Beach stay? Simply put, GoStops is the heart of Calangute and nothing else. Its amenities include luggage storage, WiFi, housekeeping, electrical sockets, games, and many more.
Pappi Chulo
Do you want to go to Vagator? You can choose Pappi Chulo Hostel, which has bar facilities, a shared lounge, a garden, free parking, and incredible barbecue facilities. There are so many good places near Pappi Chulo, like Chapora Fort, Simoes Garden, Children's Park, etc.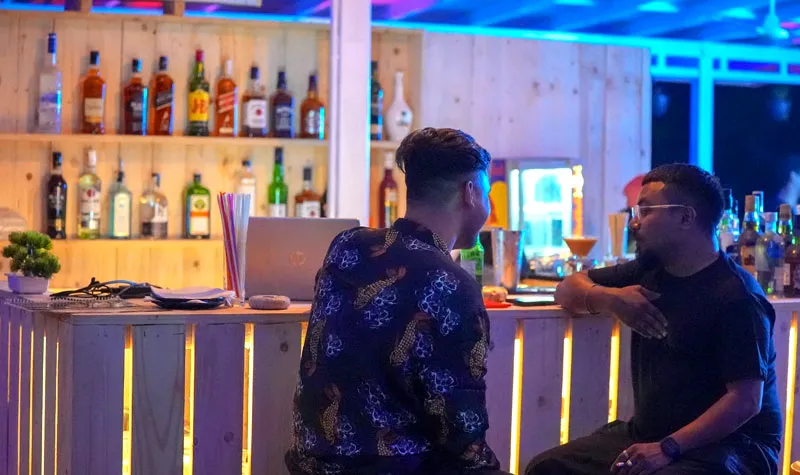 Moustache Goa Hostel
Enjoy and have a great experience with your family here. Moustache has some facilities like comfortable rooms, relaxing water sports activities, and much more. This relaxing resort is located in the party capital of India, so you can enjoy the nightlife and relax all day. The whole experience you will have is family-centered, as there's space for kids too.
Chapora, a nearby beach, is worth a visit; it's only 1.8 kilometers from your home. There's also a fun fact, the "Dil Chahta Hai" scene was shot at this Chapora place.
XoXo Hostel
XoXo is also a good one, again located in the party capital of goa. For accommodations, there are premium dorms, luxurious dorms, premium rooms, and deluxe double bedrooms. With green surroundings and gardens, free WiFi, a drinks facility, security cameras, and the ability to work at your own pace, XoXo is a very calm and soothing environment for all.
All of you've seen so far Backpacker hostels in North Goa, are breathtaking. You should visit here once on your next Goa trip, so plan your trip soon. Comment down or contact us to let us know what you're thinking, and we will surely help you out.
Have a safe journey and enjoy!
Contact Us:+918830203971