Saturday always remains the busiest night out of the weekend. Every tourist coming to Goa plans to enjoy a fascinating Saturday night at one of the alluring places in the state. There are ample numbers of places in North Goa where you can spend a beautiful place but finding a property that offers a perfect blend of affordability, entertainment, and positive vibes is a hectic task.
Today, we are going to discuss Anjoned Cafe which is the best cafe and bar in Anjuna. Here at this property, we ensure that you can enjoy a party from dusk to dawn on a Saturday without making a hole in your pocket. So, here are some reasons why you should attend a party at Anjoned to have a memorable and rejuvenating weekend.
Reasons You Should Attend the Party at Cafe in Anjuna
1. Enjoy Live Music
It would not be an exaggeration to refer to this cafe cum bar as the best live music venue in Anjuna. They are known for organizing live music concerts for their guest and visitors regularly. However, on a Saturday night, the vibes would be different as you can enjoy the party till the next morning.
They will be calling famous music bands to their cafe who will make the environment lively with their performances to make your vacations memorable for a lifetime.
Contact us to join our night party in Anjuna: +918830203971
2. Experience Finest Dining
Spending Saturday night without food would be the same as a sweet dish missing sugar in it. Anjoned Cafe is the perfect place to eat with live music. They offer multi-cuisine dishes to their guests along with the authentic food of Goa prepared with traditional recipes.
You can experience the best dining experience along with the wide range of alcoholic and non-alcoholic drinks in their bar.
3. Place to Socialize
If you are looking for a place to socialize in North Goa near the beach, this cafe in Anjuna could be the perfect choice for you. Whether you are visiting Goa with your friends or on a solo trip, here you will get such an ambiance and lively environment that you will get fully indulge in the vibes of this place. The icing on the cake would be live music
Chit-chat with other guests and become friends with other like-minded travelers. If you are a solo traveler, you can get a perfect travel partner here with whom you can explore Goa as this cafe is very famous among backpackers. Due to this it remains almost packed with visitors on Saturday evening.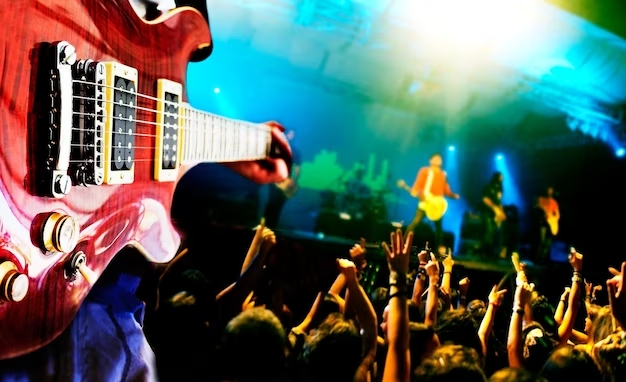 Final Words
Anjoned is one of the most famous cafes in Anjuna and you should give visit to this place on your next Goa trip. This Live Music Cafe in North Goa will pack you with such lifetime memories that will make your Goa vacations a complete success.
They also offer affordable accommodation in Anjuna such as dorm rooms, private rooms, and family rooms. Their accommodation is cheaply priced in Goa however, they are known for offering the finest hospitality services.
So if you want to enjoy your Goa vacation to the fullest on less budget, just book your stay with Anjoned Hostels & Cafe and make your dream true to live near the beach.